The Missionary Franciscan Sisters of the Immaculate Conception (mfic) and the Order of the Friars Minor (OFM) steward FSA. Appointed members of the National Executive Team work on their behalf in an organisational and logistical sense to guide the ministry of Franciscan Schools Australia. This may change at any time and all member schools will be notified during the AGM.
ROLE OF THE NATIONAL EXECUTIVE TEAM
The National Executive Team collaborates with the stewards to shape the Australia wide FSA strategic directions and decisions. It shares responsibility for the results of the decisions made and works in support of all member schools in FSA.
Tasks
To meet as required to shape the direction of Franciscan Schools Australia.
To communicate, collaborate and respond to the needs of member schools.
To design and facilitate formation experiences for member schools.
To coordinate and facilitate regular gatherings and events for member schools.
To capacity build.
To encourage collaborative sharing of resources via the website.
To invite Franciscan Religious and other members of the Franciscan Federation of Australia to volunteer to assist in visiting schools and responding to needs.
To set the membership fee to assist with the operational costs of FSA.
Fr. Stephen Bliss OFM
is a Franciscan Friar of the Order of Friars Minor.
Currently I am enjoying parish ministry at the Ipswich Catholic community, Queensland. This includes being present and ministering to the local primary and secondary schools in the area. I have previously ministered in parishes throughout Queensland, Victoria, Tasmania and New South Wales. I have also ministered to those in formation (at seminary) and in Administration of the Order. I enjoy school ministry as it is an opportunity to journey with students and staff in their faith and for me to be inspired and challenged by their Gospel living.
I try and follow the simple way that St. Francis of Assisi lived the Gospel of Jesus, and in my life I give witness to the Franciscan values of joy, peace and respect. I am committed to Franciscan Schools Australia and have the desire to help our member schools in whatever way I can through charism and formation support, resources and connections.
Catherine White mfic
is a Missionary Franciscan Sister based in Brisbane. She is currently the Australian Leader.
I have a background in education and formation. I have served as Director of Liturgy, Diocese of Toowoomba and worked in Thailand, Egypt and Papua New Guinea. Mine is a spirituality of gratitude, peace and love. The MFIC Sisters are committed to Franciscan Schools Australia and will support member schools in whatever way we can.
Michael O'Brien
is currently the Vice Rector – Formation at Padua College, Kedron, Queensland.
I have served on a number of Religious Education Executives including Franciscan Schools Australia, ASREAP as well as being a member of the Franciscan Friars Provincial Justice, Peace and Integrity of Creation Committee. The Franciscan Charism is central to my way of life and I take much pleasure in regularly leading groups of students and adults to Rome and Assisi. I have many years of experience with leading the religious life of a school in the Franciscan tradition. Liturgy, prayer, retreats, formation days and spirituality days are all part of my history and working life. I am happy to serve our member schools in any way I can.
Alison Stone
is the current Animator of Mission and Identity for Franciscan Schools Australia.
Alison is an experienced educator, facilitator and woman who accompanies people on the journey. She has a Franciscan heart that is connected to peace, justice and all of creation. Her deep spirituality, educational experience and creative source are central to her practice.
Alison's professional background is in Mission, Identity and the creative industries. She is a veteran Visual Art, Drama and Religious Education teacher. A highly experienced Deputy Principal, Alison understands educational communities who carry the Franciscan tradition. She will encourage, energise and support member schools with resources, formation and connections – just reach out!
Queensland
Fr Joe McKay OFM
Chaplain, Padua College, Kedron
Website
Mr Richard Rogusz
DP Mission and Identity, Mount Alvernia College, Kedron
Website
NSW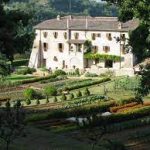 State Rep TBA
Member School 1
State Rep TBA
Member School 2
VIC
State Rep TBA
Member School 1
State Rep TBA
Member School 2
SA and TAS