A special event for Year 10 students in this year where FSA opens hearts and arms to embrace 'the other'.
A screening of the film SCATTERED PEOPLE where "WE" is stronger than them or those.
Music can break barriers and bring together people. We, who are called to the peripheries, can build bridges so that our Sisters & Brothers seeking refuge and asylum are welcomed, protected and included!
Join friends from other FSA schools in South East Queensland. Games, simulated experiences, prayer, film and post-film facilitated discussion with the producer and director Lizzi Swatland.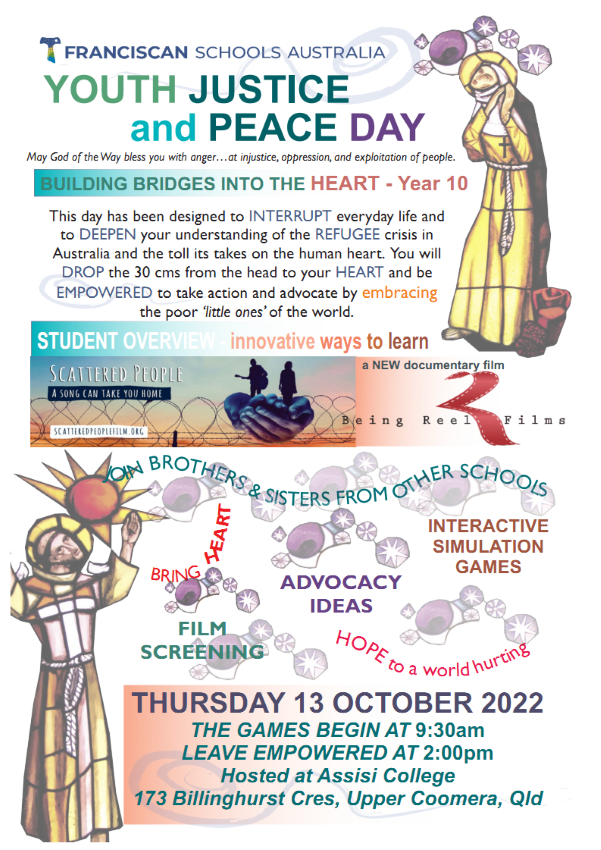 $350- PER SCHOOL which will cover projects that support people who are refugees and people seeking asylum.