"the incomparable treasure hidden in the field of the world and of the human heart" (Clare of Assisi, Third Letter to Agnes of Prague)
A Different Approach – from Ilia Delio, OSF
Francis of Assisi, attained the heights of contemplation through a penetrating vision of creation. With a basic education in reading and writing, Francis came to prayer from a popular and lay experience. He looked on the material world—not for what it is but for how it is: God's creation.
For Francis and Clare of Assisi their relationship with God was based on faith that God became human in Jesus Christ ~ the incarnation. For them their relationship with God was an intimate one; they wanted to follow Jesus as closely as they could. Prayer in the Franciscan tradition is not about attaining something new, it is discovering what is already in us.
The journey of prayer for Franciscans is the discovery of God at the center of our lives. God exists inherently within the very seed of our identity. Franciscans pray to open up the image of God in which we are created, the God within all of creation and the God who loves us unconditionally.
Life can be unpredictable, but one thing is certain, God is with us, within us and surrounds us with infinite love. We move toward God because God has first moved toward us: This is the Franciscan path of prayer.
Below are some favourite prayers that will be updated regularly for you to use.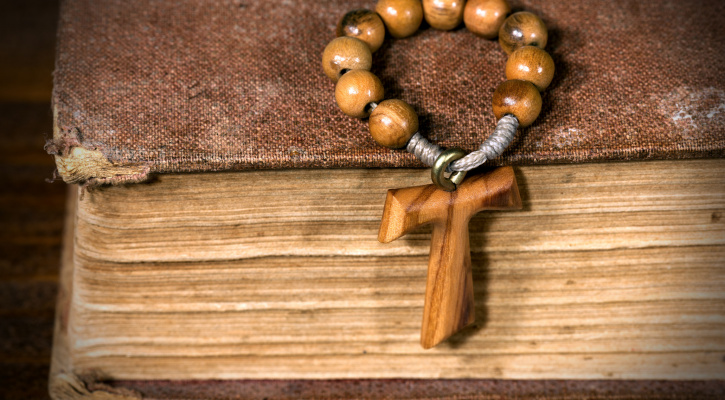 Prayer
Prayer in the Season of Creation
To Francis everything in him and around him was a gift from his Father in Heaven. He expected nothing and was grateful for everything. Even a piece of earth was cause for rejoicing, and he thanked God always for everything that was
During this Season PRAY
O Divine Presence, make me attentive to the ways you speak to me through nature and all life forms.
Help me prioritize communing with you in the great cathedral of the outdoors, knowing that you reveal yourself here in ways ever fresh and new.
I pray for eyes to see you, hands to touch you, and lungs to breathe you in every step I take. Amen.
Simple. Prayer is about God and our relationship to God.
Ilia Delio, OSF