The parchment given to Brother Leo on La Verna in 1224.
Leo of Assisi, who was with Francis on La Verna in the Fall of 1224, wrote in red ink on one side of a parchment that Francis had composed and written The Praises of God.
Francis wrote on one side about the forty days his spent on Mount La Verna. He writes that the Lord's hand was upon him, and after the vision and message of the Seraph, and the impression of Christ's stigmata was upon his body, he composed The Praises of God.
On the other side of the same parchment Brother Leo wrote: "The blessed Francis wrote this blessing for me with his own hand." Then "In a similar way he made with his own hand this sign TAU together with a skull."
Volume 1 of: Francis of Assisi Early Documents (1999) New City Press pg s 108,112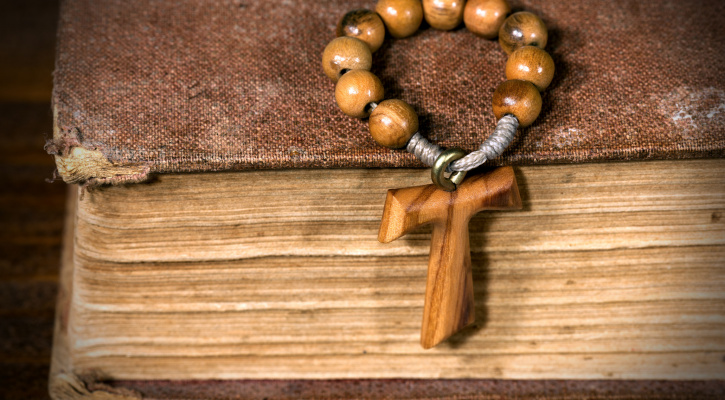 A BLESSING FOR BROTHER LEO
May the Lord bless you and keep you,
May He show His face to you and be merciful to you.
May He turn His countenance to you and give you peace.
May the Lord bless you, Brother Leo.